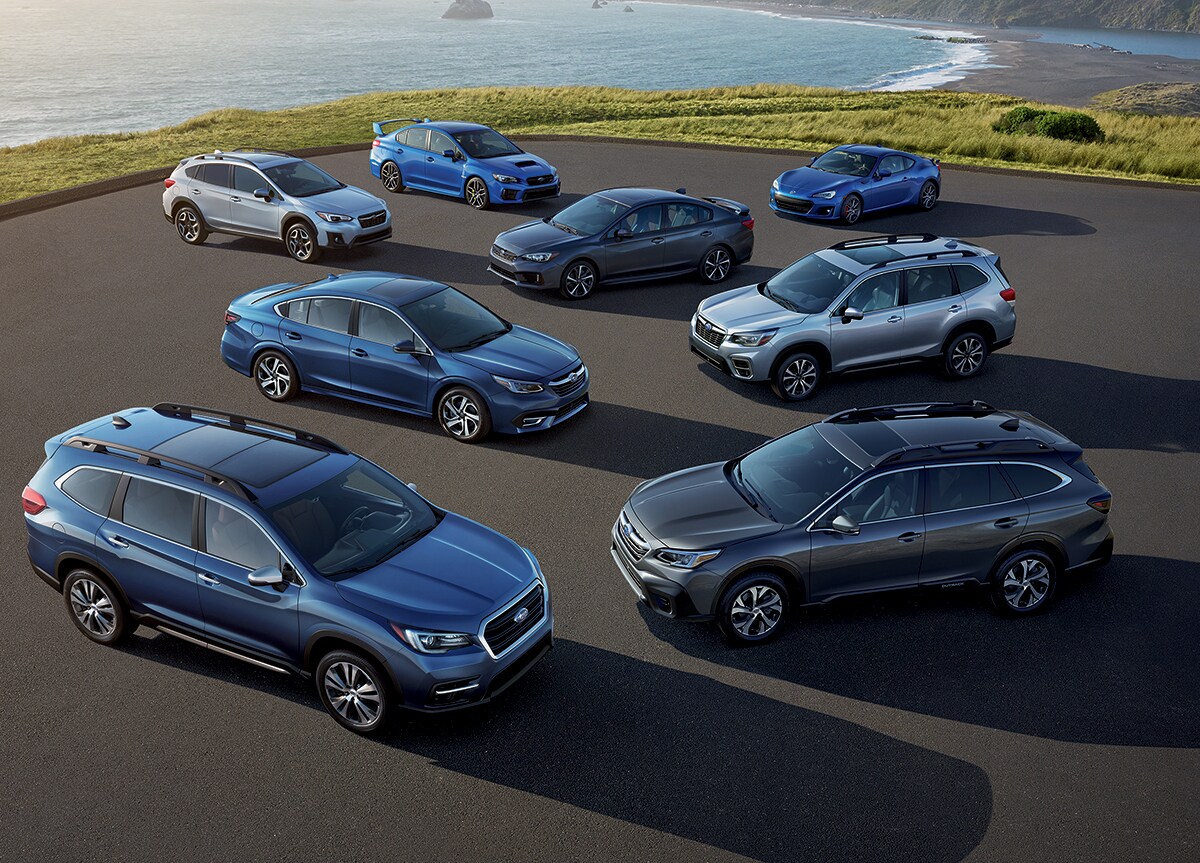 152-Point Inspection
Every Certified Pre-Owned Subaru gets a 152-point safety inspection, where anything that doesn't meet our high standards is repaired or replaced. From brake pads to tire tread depth, our inspections are extensive and performed by genuine Subaru technicians. These reports are made available for your review. So you can be confident that your Subaru is fully checked, factory-covered and ready for new adventures.
FAQs
Q: What makes a Certified Pre-Owned Subaru different from any other used Subaru?
A: A lot! In order for your Pre-Owned Subaru to even qualify for certification, it must pass a stringent 152-point inspection. All items that do not pass must be corrected in order to qualify for certification.
Q: What are some of the items on this 152-point inspection?
A: We road test the vehicle and check the undercarriage. We check fluid levels, filters, wiper blades, lights, battery, tires and tire pressure, brakes, audio equipment (windows, locks, etc.), exhaust system, cosmetics, air conditioning and heater, defogger, clutch and operation of automatic transmission, cruise-control and power moonroof (to name just a few).
Q: OK, its thoroughly inspected and reconditioned, but what kind of protection plan will my Certified Pre-Owned Subaru have?
A: The standard mechanical breakdown protection on a Subaru Certified Pre-Owned vehicle is a 6 years/ 100,000 mile Powertrain Plan. 

Q: Are there optional upgrades to the standard Powertrain coverage?
A: Yes. (See optional upgrades inside)
Q: Does the Subaru Certified Pre-Owned program have a deductible?
A: No. The deductible is $0 per repair visit, on the standard plan. The upgrade plans are available with $0 , $50 and $100 options.
Q: What should I do if I have a mechanical breakdown?
A: Try to get your Subaru back to your Subaru dealer, unless further damage would result from driving it. Otherwise, you can call our toll-free number for roadside assistance. Added Security is honored throughout the United States and Canada. 

Q: What is a CARFAX vehicle history report and why is it important?
A: The CARFAX history report shows if the vehicle has ever been in a major collision, has had flood damage or was subject to a manufacturer buyback (lemon law buy-back). CARFAX is the most trusted provider of vehicle history information. They have built a database of more than 4 billion records that covers virtually every car and truck on the road today. All Subaru Certified Pre-Owned vehicles are backed by the CARFAX buyback guarantee. For information on CARFAX, visit www.carfax.com.
152-Point Inspection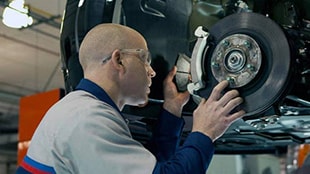 Areas Covered:
Comprehensive road test

Electrical systems inspected

Exterior and interior features inspected

Underhood, underbody and diagnostic systems
24/7 Roadside Assistance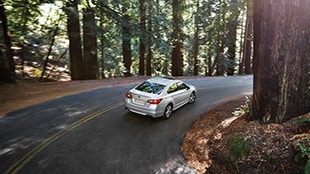 Subaru 24/7 Roadside Assistance offers towing to the nearest authorized Subaru retailer if you cannot drive our vehicle, emergency lockout service, flat tire changes, jump starts and more. You can also have gasoline delivered if you ever run out of gas.
7-Year/100,000-Mile Powertrain Plan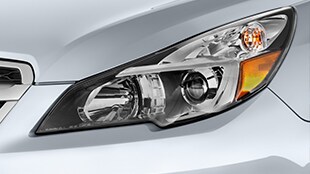 Each certified pre-owned Subaru comes with a 7-year/100,000-mile powertrain plan with do deductible* and factory-backed coverage. If you want more protection above and beyond your standard CPO Powertrain coverage, there are two optional upgrade plans available.
Vehicle History Report and Buyback Guarantee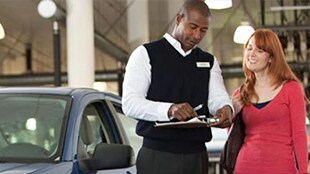 A CARFAX Vehicle History Report is run to identify any issues that don't meet our standards.
*No deductible applies to standard security plans only.
Why Buy Certified Pre-Owned?
Certified Pre-Owned Offer:
No wear and tear exclusions on covered components
Protects major investment
Inflation hedge on future repairs
$150 car rental allowance
$100 towing allowance
Can be transferred or cancelled
Includes parts and labor
Nationwide coverage
Prompt claims service
Roadside Assistance with a 24/7 toll-free telephone number
Standard and Optional Subaru Certified Pre-Owned Coverage
CARFAX vehicle history report
Roadside Assistance
Rigorous 152-point safety inspection
Rental and towing benefits on all plans
All vehicles must be 5 years old or newer and have less than 80,000 miles registered on the odometer
Subaru Certified Pre-Owned Coverage:
6 year/100,000* Miles - Powertrain Added Security with Roadside Assistance
NO ADDITIONAL CHARGE
Deductible amount is $0
Optional Upgrade Plans:
Classic and Gold Plus
6 Year/100,000* Miles - Classic Added Security with Roadside Assistance
6 Year/100,000* Miles - Gold Plus Added Security with Roadside Assistance
Deductible options: $0, $50, $100
*All plans start at the original warranty start date and end when the designed months are reached or when the odometer reaches 100,000 miles, whichever comes first.
Hours
Monday

9:00 am - 8:00 pm

Tuesday

9:00 am - 8:00 pm

Wednesday

9:00 am - 8:00 pm

Thursday

9:00 am - 8:00 pm

Friday

9:00 am - 6:00 pm

Saturday

9:00 am - 4:00 pm

Sunday

Closed